Don't miss tomorrow's worship services at 9 and 11:15am.
Rev. Will White continues his Worship Series
"Rise to the Challenge"
The Second Message will be
"What are You Going to Do with Your Life?"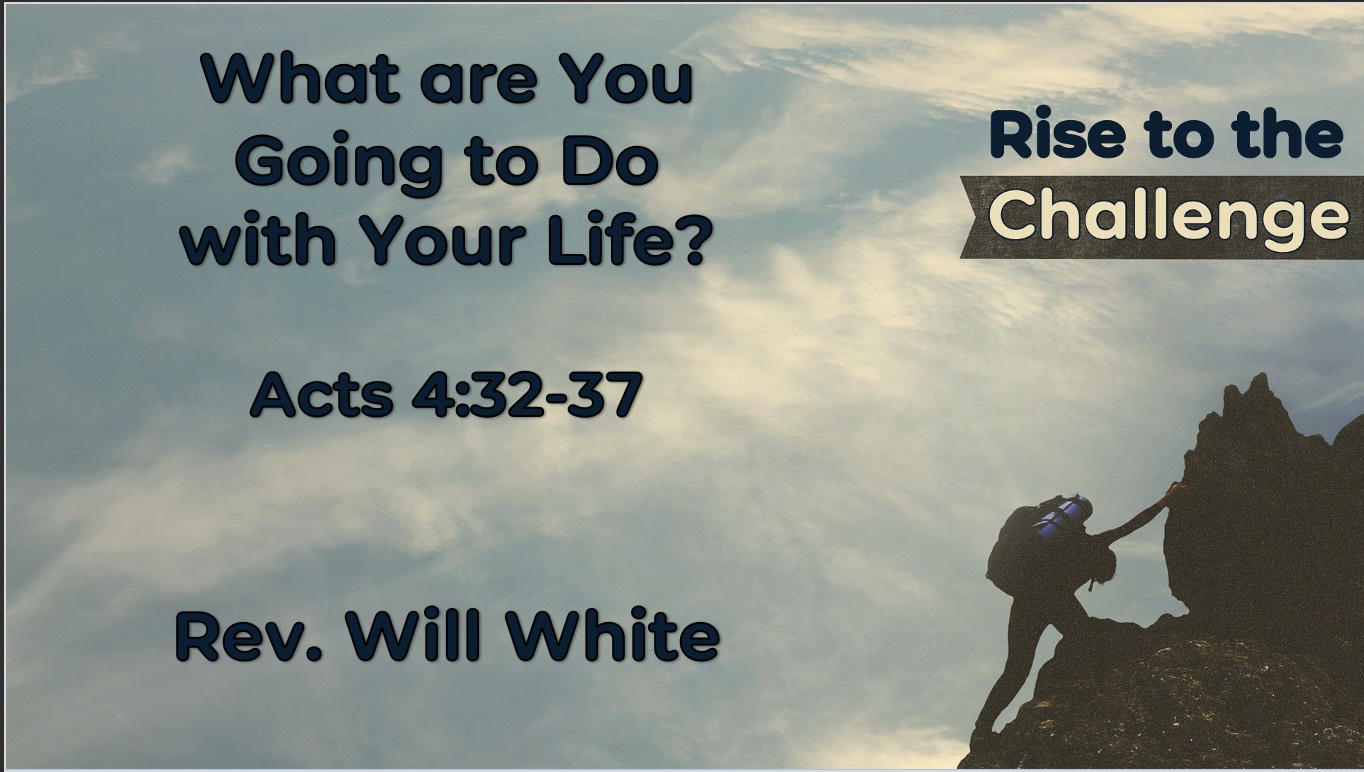 The Scripture for Sunday will be
Acts 4:32-37
Invite a friend to watch!
As always, please like, comment, and share on Facebook.
Please subscribe and comment on YouTube!
Watch the Traditional service at 9:00 am
Watch the Common Ground Contemporary service at 11:15 am
All services are available later in our YouTube channel.